in collaboration with Nina Essendrop, Wen Chin Fu, Matteo Marangoni, Erfan Abdi
Three sound ambassadors visit and show the audience how they perceive the world through sound, by guiding them through three games/exercises and showing them a short sound ritual.
Each trial was connected to collaboratively playing an instrument. All trials allowed (some of) the audience members to explore the use of the instruments and the sounds they made based on different parameters and with game-like goals for how several audience members could play (with) them at the same time.
A report on the process of making this project and an evaluation of the tryouts, can be found on the website of iii.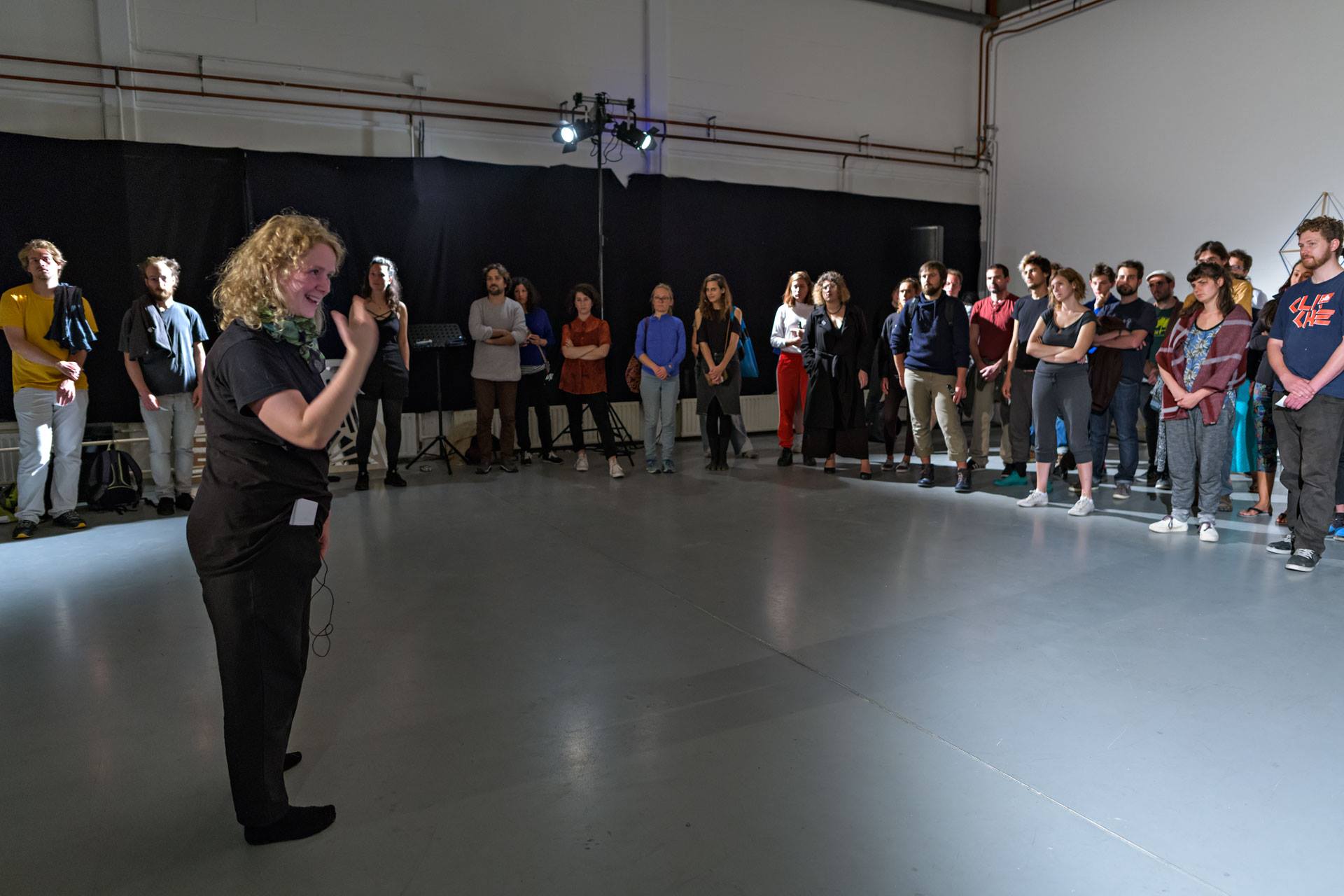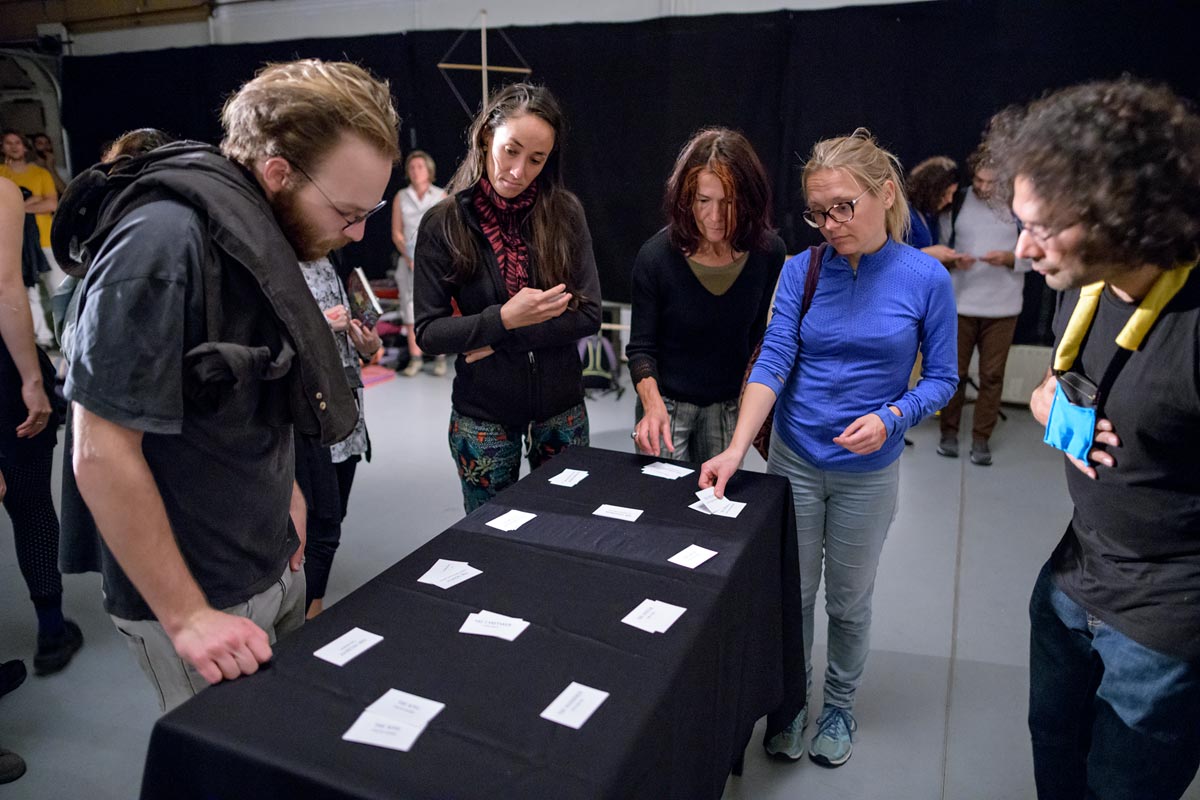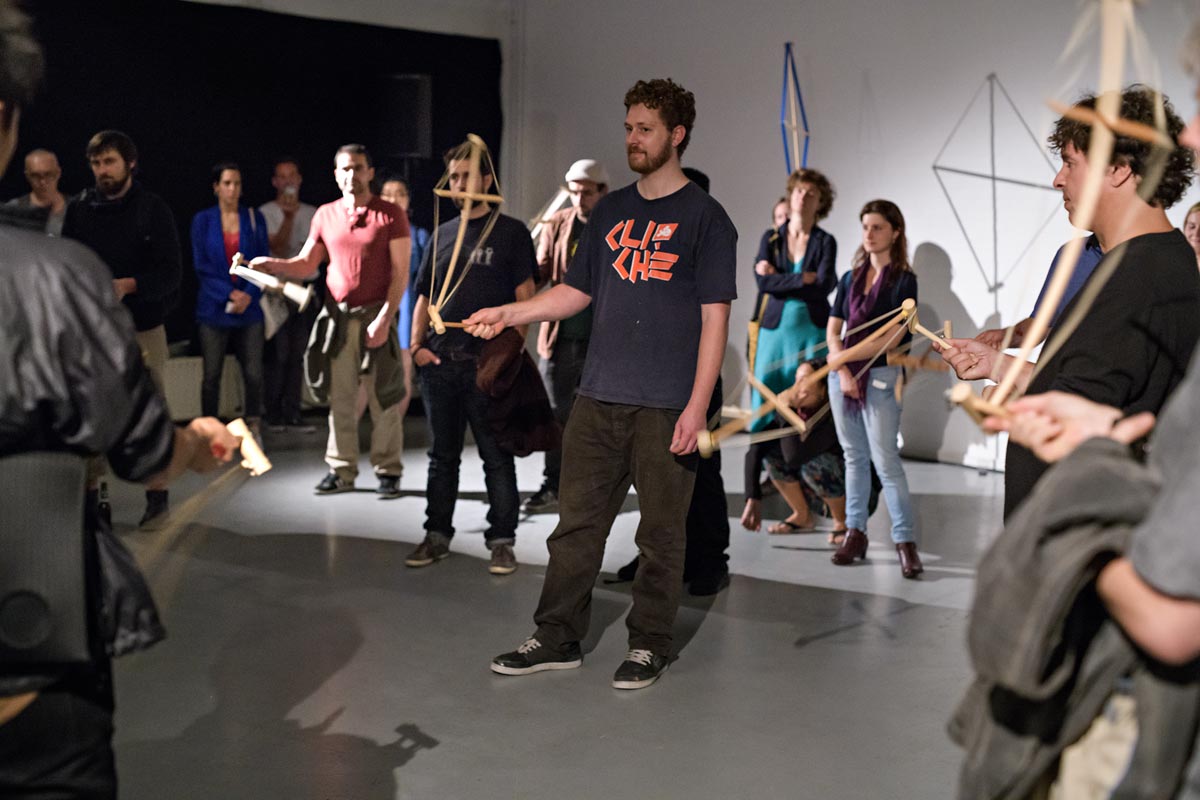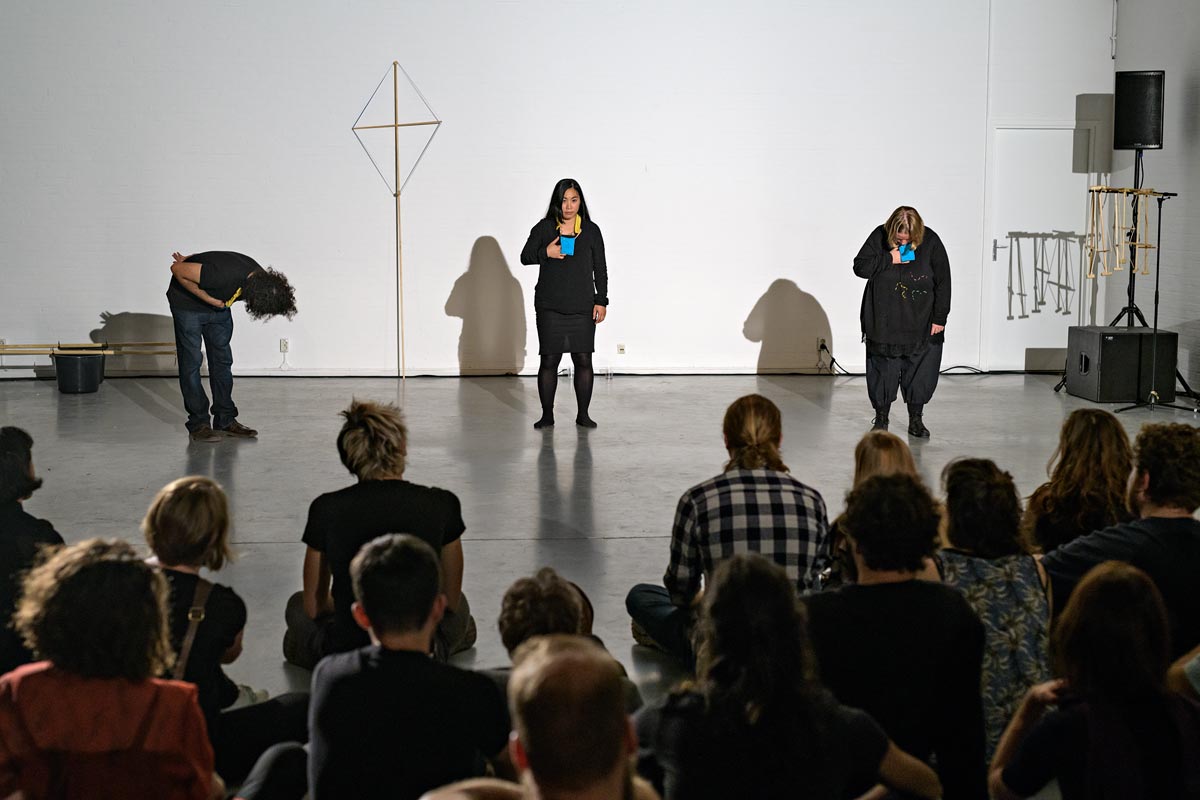 All images by Pieter Kers at No Patent Pending #34.
Credits
iii: Marije Baalman, Wen Chin Fu, Matteo Marangoni, Erfan Abdi