Czech instrument makers
Standuino was a Czech collective that created various open source, hackable instruments based on the Atmel chips. They sell these instruments as kits or as built-up circuits, and give workshops to build these instruments. They use an open source library called Auduino that provides the basic synthesis algorithms implemented for the Arduino. The follow-up collective Bastl instruments is creating different modules that can be linked together and played together. These instruments are available as pre-built units, or as build-it-yourself kits. For the sourcecode they use the open source library Mozzi.
Standuino
Ondřej Merta, Václav Peloušek, Jan Vacl, and further collaborators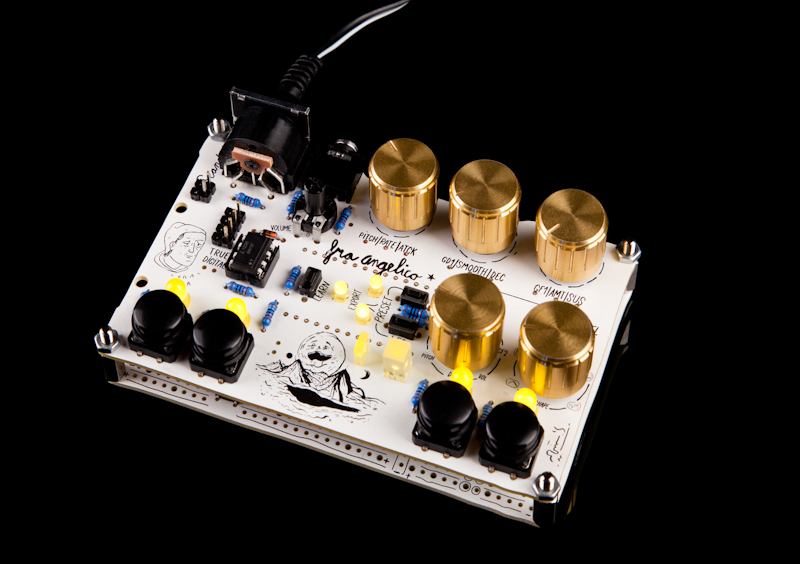 "fraAngelico is open-source and most hackable synthesizer ever and that is also why we call it true digital!
fraAngelico 8-bit PWM digital synth is also unique by the means of its sound generation. It does not use any D/A convertor but the sound is generated by just one digital output pin using Pulse With Modulation which means that by fast changing of different lenghts of pulses we can make different output voltages. Resolution of this technique to achieve different voltage levels is 8-bit but in the true essence the output form the synth is just 1-bit because the output pin does jus 1 or 0 which makes distinctive digital character to its sound.
Although this puristic and minimalistic approach to sound generation, FraAngelico is able to make wide range of different sound colours from powerfull bass to glitchy noises as well as complex rhithmic structures."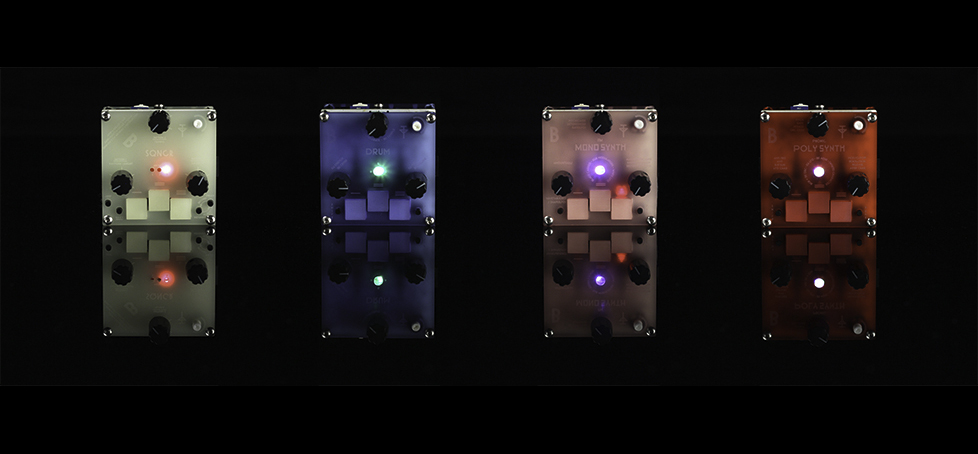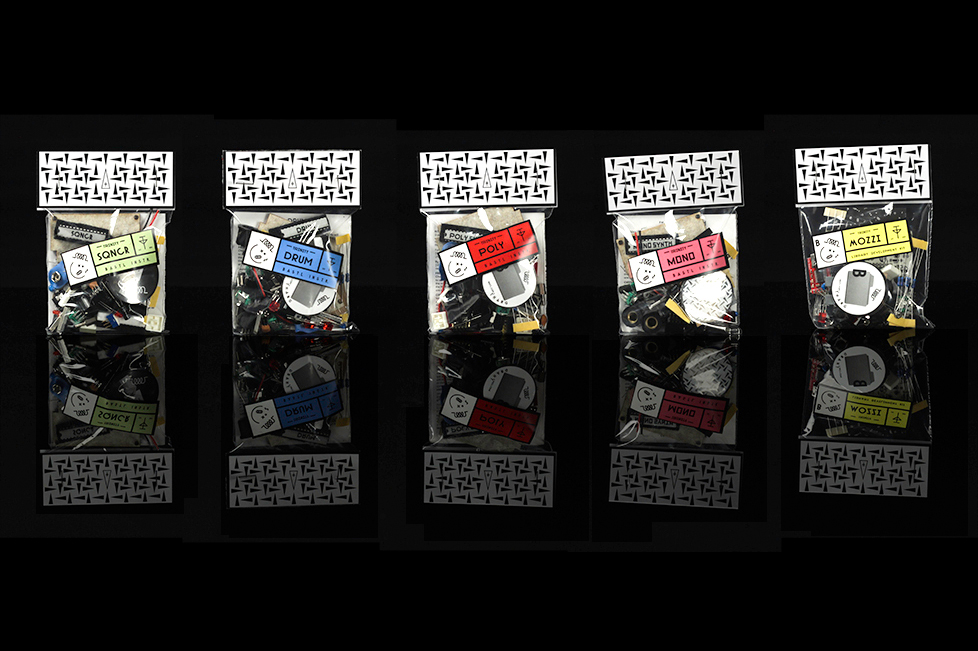 "Trinity is universal musical instrument and original sounding modular groovebox. It can function as any type of digital synthesizer, sequencer, controller, arpeggiator or almost anything that can be programmed into a micro-controller. Trinity is designed to be connected and combined with other Trinities of different functions in a chain, so you can create your own music making environment. It is ready to communicate with the outer world via MIDI and different sync and CV methods using MIDI Bastl. We are musicians passionate of exploring new fields of sonic experience – we already developed 4 different instruments for Trinity which work great together. They are sequencer, drum synthesizer, polyphonic synthesizer and monophonic FM synthesizer.…and there is many more to come!"
Sources
Photos, videos, sound excerpts and cited texts (c) by the artist