1-bit Music
Tristan Perich created a series of works around 1-bit music - where he sells simple microcontroller based electronic circuits inside a cd-case as a composition that can be listened to. He is also part of a trio with Kunal Gupta and Katie Shima, called Loud objects. This trio performs with an overhead projector and live solder circuits that create music.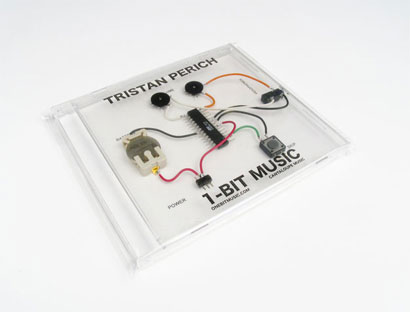 "1-Bit Music probes the foundations of digital sound. An electronic circuit is assembled inside a CD case with a headphone jack on the side. The device plays back 40 minutes of low-fi 1-bit electronic music, the lowest possible digital representation of audio."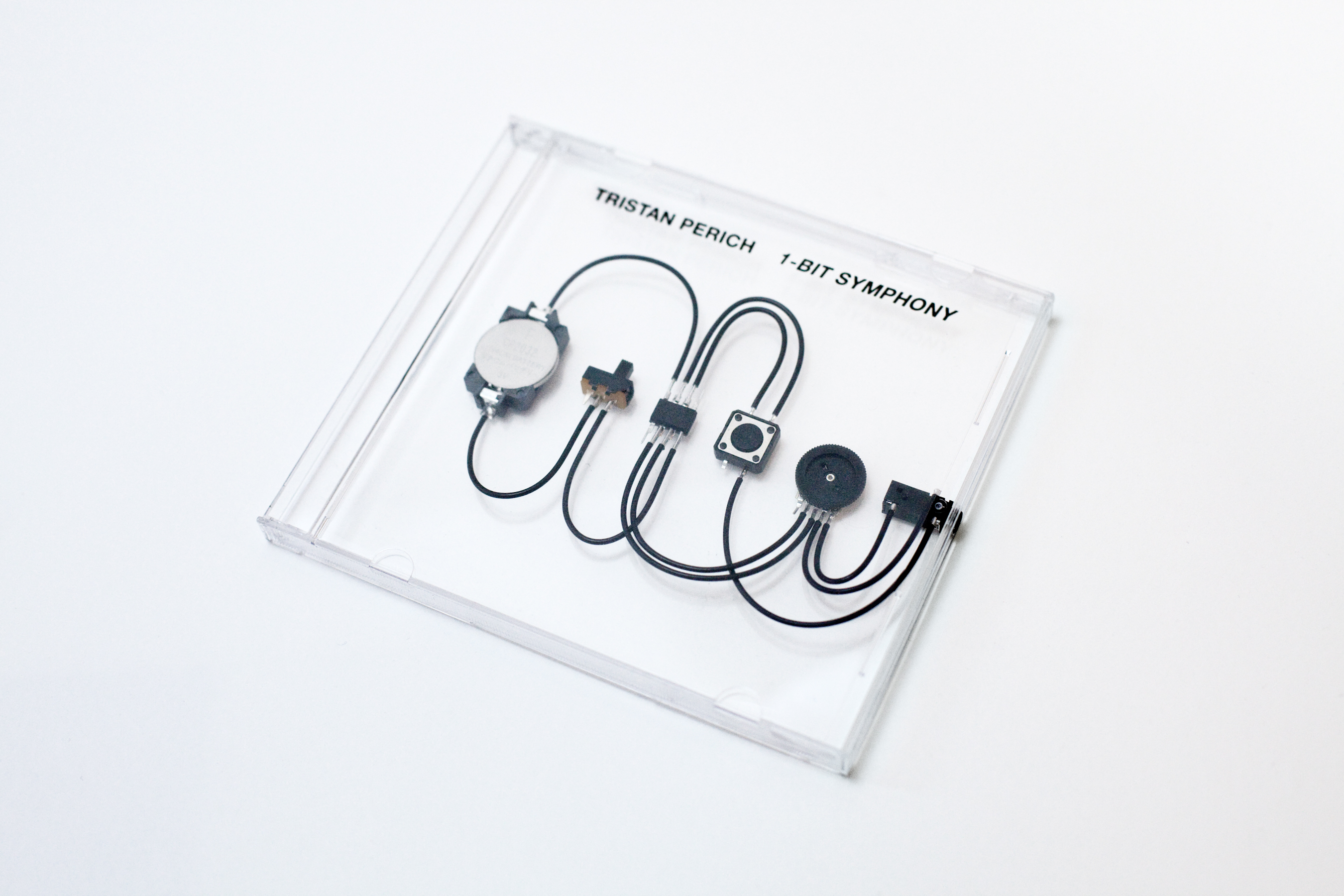 "1-Bit Symphony is an electronic composition in five movements on a single microchip. Though housed in a CD jewel case, 1-Bit Symphony is not a recording in the traditional sense; it literally "performs" its music live when turned on. A complete electronic circuit—programmed by the artist and assembled by hand—plays the music through a headphone jack mounted into the case itself."
The First 1/100th Second of 1-Bit Symphony (2014)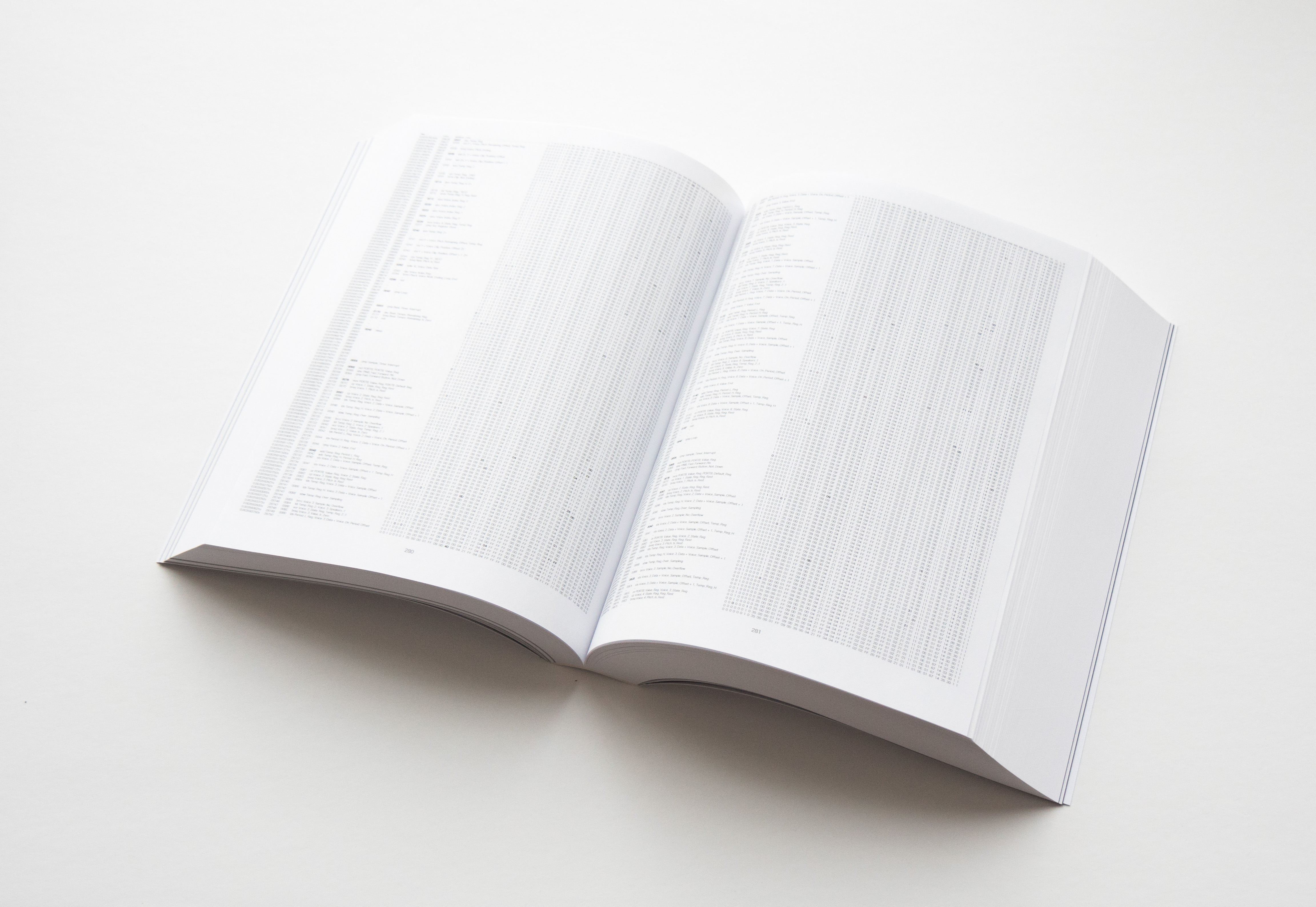 "0.01s, Perich's new companion to 1-Bit Symphony, is a synthesis of art and computation in book form, giving a tangible mass to the code behinds its music. Digging even deeper into the basic operations of computation, 0.01s captures the inner workings of 1-Bit Symphony over the first hundredth of a second after it is switched on."
Tristan Perich, Kunal Gupta and Katie Shima
"Wielding soldering irons over a ramshackle overhead projector, Tristan Perich, Kunal Gupta and Katie Shima wire up live musical circuits. Punctuated silence occupies the first few minutes of their set while the initial circuit is wired up on an antique overhead projector. The resulting explosive sound is dense and grows as more microchips are added."
Live performances of live soldering these circuits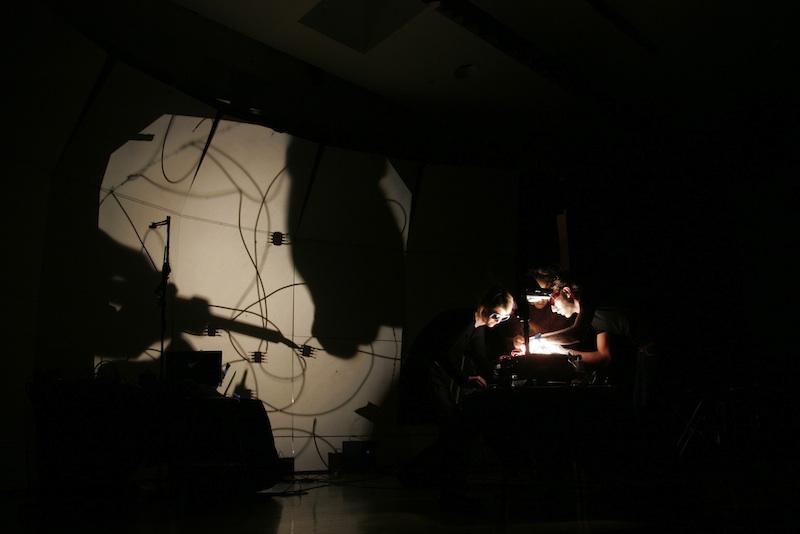 Sources:
Photos, videos, sound excerpts and cited texts (c) by the artist